Press Release
Statement by UN Resident Coordinator about incidents in Sri Lanka
10 July 2022
The UN stands in solidarity with the people of Sri Lanka, who are calling for democracy, accountability and transparency from their leaders.
It is important that all incidents of violence against journalists, peaceful protestors and harm to property are investigated and that those responsible are held accountable.
Given the ongoing economic crisis there is a need for a smooth transition to a legitimate government, that can continue dialogue with all relevant national and international stakeholders to support Sri Lanka cope with its  worst economic crisis since independence.  Food security, agriculture, livelihoods, and access to health for the most vulnerable must be prioritized with immediate action to avoid further suffering. 
The UN  continues to monitor the situation closely and is ready to assist in dialogue as needed. As we do around the world, the UN calls for respect for human rights, rule of law and democratic governance in Sri Lanka.
Hanaa Singer-Hamdy 
Resident Coordinator
United Nations in Sri Lanka 
Statement by UN Resident Coordinator about incidents in Sri Lanka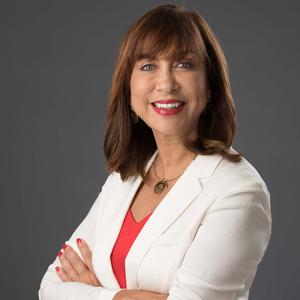 Hanaa Singer-Hamdy
UN
Resident Coordinator
Ms. Hanaa Singer-Hamdy is the United Nations Resident Coordinator in Sri Lanka and leads the UN Country Team of 22 Resident and Non-Resident UN Agencies. She is the representative of the UN Secretary-General in Sri Lanka.

Ms. Singer-Hamdy has over three decades of experience with the UN, having worked across development and humanitarian contexts at various senior management and strategic leadership roles. Prior to Sri Lanka, she held several senior leadership positions in UNICEF across the world, including Associate Regional Director UNICEF Geneva and Country Representative for UNICEF in Syria, Nepal, Kazakhstan and Azerbaijan. She has also led humanitarian programmes in Burundi and Haiti and coordinated UNICEF cross border humanitarian operations to Afghanistan from Central Asia and Northern Iraq from Turkey. She also provided technical support to UNICEF humanitarian programmes in the North Caucasus, and the Balkans and Central Asia.

A national of Egypt, Ms. Singer-Hamdy holds a Master's degree in Political Sociology and a Bachelor's degree in Political Science from the American University in Cairo, Egypt.


UN entities involved in this initiative
RCO
United Nations Resident Coordinator Office