Our Team in Sri Lanka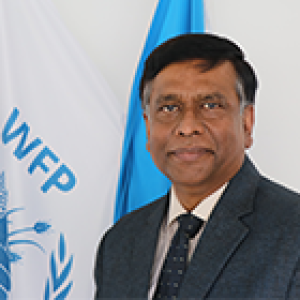 Abdur Rahim Siddiqui
WFP
Country Director
Abdur Rahim Siddiqui assumed duties as Representative and Country Director of the United Nations World Food Programme (WFP) Sri Lanka in April 2021, overseeing the management of WFP's operations in the country. Mr Siddiqui brings extensive knowledge from the fields of food and nutrition security with a strong background in emergency operations. Harnessing over 30 years of experience with WFP, he spearheads WFP Sri Lanka's activities outlined in its Country Strategic Plan (2018 – 2022), which was developed to support the government in improving food security, ending malnutrition, and building the resilience of smallholder farmers against recurring climate-related shocks.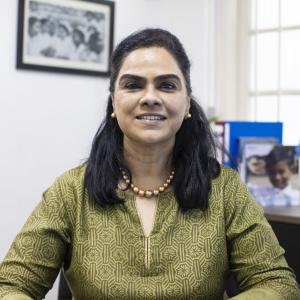 Alaka Singh
WHO
Representative
An Indian national, Alaka Singh has worked in health and development for over two decades. With WHO she has held positions at all three levels of the Organization, supporting countries in the South-East Asia as well as the African and Eastern Mediterranean Regions. Her technical experience has been focused on health systems, primary health care (PHC) and universal health coverage (UHC). Prior to joining WHO, Alaka Singh worked for the World Bank in the New Delhi and Washington offices with the Health, Nutrition and Population cluster, participating in some of the first lending programmes for health systems in India.

Alaka Singh has an educational background in economics and development with a first degree from the Delhi University and advanced degrees from the College of William and Mary, Virginia, USA and Cambridge University, UK.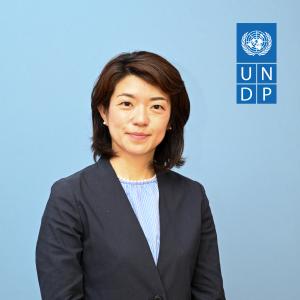 Azusa Kubota
UNDP
Resident Representative
Azusa Kubota joined UNDP in Sri Lanka as the Resident Representative in January 2023. Prior to her appointment in Sri Lanka, Ms. Kubota served as the Resident Representative for UNDP in Bhutan from 2019-2022, where she led overall operations, programme implementation, strategic vision setting and representation of the office in the country. She has served UNDP in multiple leadership capacities over the years as the Manager and Head of Office of UNDP in the Solomon Islands and the UN Joint Presence Office Manager (2016 – 2019); Deputy Resident Representative for UNDP Lao PDR (2014 – 2016) and UNDP Maldives (2011-2014). She led UNDP's independent country programme and thematic evaluations in multiple countries across regions, while working for UNDP's Independent Evaluation Office from 2008 to 2011. Her career with UNDP began as the Programme Analyst- Sustainable Economic Empowerment Unit, UNDP Malawi in 2002. Prior to joining the UN, she worked for non-government organizations, including the International Law Institute in Washington DC.

A national of Japan, Ms. Kubota holds a Master's Degree in International Affairs in Economic and Political Development from the School of International and Public Affairs, Columbia University, New York, USA; and a Bachelor's Degree from Smith College, Northampton, USA. She has spent a semester at Université Cheikh Anta Diop de Dakar, Dakar, Senegal.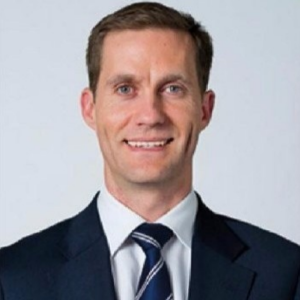 Charles Callanan
UNOPS
Director
With more than 20 years of experience in development and operations across several different regions and organisations, Mr. Callanan has served as the Director of UNOPS Multi-Country Office, responsible for UNOPS operations in Bangladesh, Bhutan, India, Nepal, Pakistan, Sri Lanka. Prior to this he served as Director of UNOPS New York Office where he managed operations in 110 countries and represented UNOPS in the Executive Board. He has been responsible for planning and managing projects with up to 179,000 personnel,
has worked for the private sector, United Nations and the military.

With extensive experience in humanitarian, development and post-conflict settings, he has worked in Afghanistan, East Timor, Sudan, Iraq, China, UAE, State of Palestine, Denmark, USA, Nepal, Jordan, India, Nepal, Bangladesh and Sri Lanka. He has won UNOPS Executive Director's award four times, graduated with Honours in Science from the University of New South Wales, and as a Sloan Fellow was granted an MBA from Massachusetts Institute of Technology MIT Sloan Business School focused on Innovation and Global Leadership. Most recently as part of the COVID-19 humanitarian response he has led his teams to deliver $100M emergency projects for medical supplies.
Chen Chen
ASDB
Country Director
Mr. Chen is a national of PRC with over 18 years of professional experience in international development. He joined ADB in 2007 and worked in the organization's Pacific and South Asia departments, overseeing projects in Bangladesh, Bhutan, India, Nepal, Papua New Guinea, Sri Lanka, and Timor-Leste. Since 2017, he was the Senior Advisor to the Vice-President (Operations 1) and led quality management on strategies, business plans, projects, and technical assistance in 16 developing countries in Central and West Asia, as well as in South Asia. In 2020, Mr. Chen was appointed as Country Director for Sri Lanka.

Mr. Chen holds a Ph.D. in Civil Engineering from Virginia Polytechnic Institute and State University (Virginia Tech) in the United States; a master's degree from South China University of Technology; and a bachelor's degree from Tsinghua University in the People's Republic of China. He has authored sixteen publications on transport asset management, climate change, and public–private partnership, including three in peer-reviewed journals.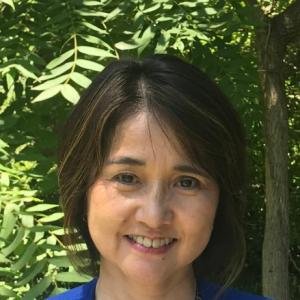 Chiyo Kanda
World Bank
Representative
Chiyo Kanda is the World Bank's Country Manager for Maldives and Sri Lanka. She has held technical and managerial positions in the World Bank and other international development institutions for nearly 30 years. Prior to joining the South Asia Region, Chiyo worked as the Manager of the Results Unit of the Operations Policy and Country Services (OPCS), Operations Manager for the Philippines Country Management Unit and as deputy to the Country Director in Tanzania. She holds an MBA and a Master's Degrees in Economics and in International Development.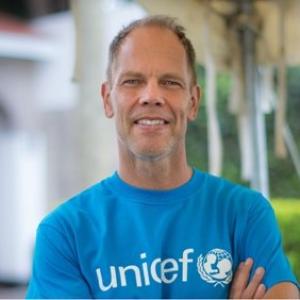 Christian Skoog
UNICEF
Representative
A Swedish national, with over 25 years of professional experience working in human rights, humanitarian crisis and emergencies, as well as in management and administration of UNICEF offices in different countries.
Before joining the team in Sri Lanka, Skoog was UNICEF Representative in Mexico, and Guatemala. He also served as the Deputy Representative in Haiti. He has also Worked in the UN Offices in New York and Geneva.
Skoog has a Master's degree in Economic Development from Stanford University, in California, and a bachelor's degree in quantitative economics from the same institution.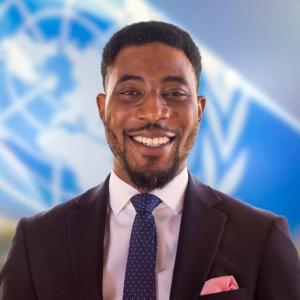 Kunle Adeniyi
UNFPA
Representative
Prior to this assignment, Kunle served as the Country Representative of UNFPA in The Gambia and previously, as Head of Office in the same country.
He brings nearly two decades of experience in sexual and reproductive health and rights (SRH), human rights, public health, public policy, and law.
Kunle's foray into development started as a Senior Programme Officer for Nigeria's National Agency for the Control of HIV & AIDS (NACA). He also served as Special Assistant and Head of Project Implementation Secretariat in Nigeria's Health Ministry before returning to the NACA as the Head of Legal and Human Rights. He was a Technical Lead for both the HPDP II World Bank Credit Programme and the Global Fund HIV Grants in Nigeria.
An Alumnus of John Hopkins Centre for Communication Programs Baltimore, Maryland USA, he holds an MBA, an LLM and a Bachelor of Laws (LLB) Degree.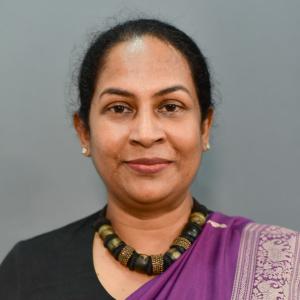 Menique Amarasinghe
UNHCR
Head of office
Ms Menique Amarasinghe (Sri Lanka) holds an LL.B. from the Faculty of Law, University of Colombo and is an Attorney-at-Law. She has extensive experience in human rights and humanitarian work. She first joined the UNHCR in Sri Lanka in 2005 in the aftermath of the devastation caused by the Indian Ocean tsunami and has remained with UNHCR for the past 15 years, working on forced displacement issues in Sri Lanka in post-tsunami, conflict and post-conflict operational settings.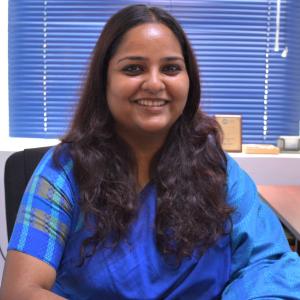 Ramaaya Salgado
UN Women
Country Focal Point
Ms Salgado assumed her position as Country Focal Point in 2014 when UN Women established a programme presence in Sri Lanka. Previously, she served in different capacities in various international development agencies and local not-for-profit organisations, including the UNDP Regional Centre in Colombo, Care International, Save the Children, and the Centre for Policy Alternatives. A national of Sri Lanka, Ms Salgado holds a Master's Degree in Social Work from the National Institute of Social Development, Sri Lanka, and a Bachelor's in Sociology from the University of Delhi in India. She has over 14 years of experience in International Development and has worked extensively on issues pertaining to women's rights and gender equality with a special focus on governance, peace and security issues.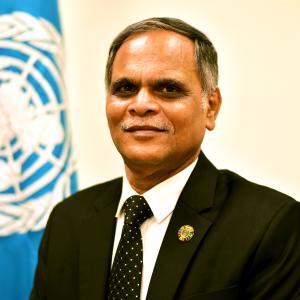 Sarat Dash
IOM
Chief of Mission
Mr Sarat Dash was appointed Chief of Mission to Sri Lanka and the Maldives in 2018. Additionally, he serves as the IOM Director General's Special Envoy to Bhutan since August 2019. He was previously Chief of Mission in Yemen, Bangladesh, Nepal and Azerbaijan, managing some of IOM's largest humanitarian assistance programmes. Mr Dash joined IOM in November 1998 after a 15-year career with NGOs in India and Nepal. Following the 2001 earthquake in the western Indian state of Gujarat, he was the lead in IOM's relief and rehabilitation programme for affected migrant workers and went on to receive the IOM Director General's Award for his work.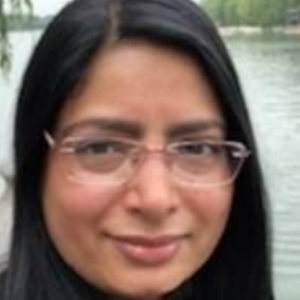 Sarwat Jahan
IMF
Resident Representative
Sarwat Jahan, a Bangladeshi national, joined the IMF in 2009 in the Strategy, Policy, and Review Department before moving to the Asia and Pacific Department in 2016. Since joining the IMF, she has worked on a range of countries including China, the Dominican Republic, Myanmar, the Philippines, Sri Lanka, and St. Kitts & Nevis. She was also the mission chief for Kiribati. Her extensive analytical work includes writing policy papers and guidance notes, as well as developing toolkits. Her research work focuses on cross-country issues including monetary policy, economic diversification, debt restructurings, openness of the capital account, financial inclusion & development, digitalization, structural reforms, and challenges facing small states. Prior to joining the IMF, she worked at the World Bank where she evaluated country strategies for Brazil, Georgia, India, and Peru. She also taught at Tufts University. She holds M.Sc. and B.Sc. degrees in Economics from the University of Dhaka and a Ph.D. in Economics from Cornell University.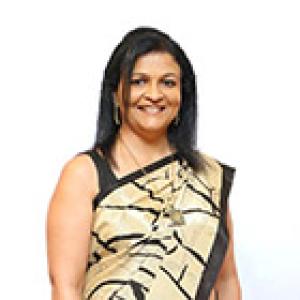 Sharmalee Jayasinghe
UNV
Country Coordinator
Ms Sharmalee Jayasinghe joined UNV as the Country Coordinator in January 2018. She has over 25 years of experience in the development sector. She initially joined the UN system through UNDP and subsequently served with ILO prior to joining UNV. Her experience is largely in the volunteering sector. With a background in management, she has extensive experience in large-scale advocacy initiatives, partnership development, project management and working with youth. Sharmalee was educated in Sri Lanka and she holds a Master's degree in Business Management from the University of Colombo, Sri Lanka.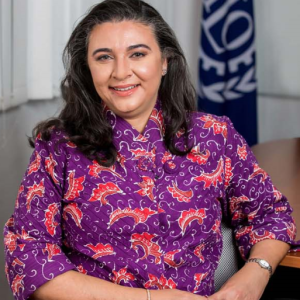 Simrin Singh
ILO
Country Director
Ms Singh (USA) has been an ILO staff member since the year 2000. She has held various positions in different ILO Offices as well as at ILO headquarters in Geneva. Her most recent post at the ILO, held between 2008 and 2017, was as Senior Specialist on Fundamental Principles and Rights at Work in the ILO Regional Office for Asia and Pacific, Bangkok, Thailand. She holds a Bachelor's Degree in Anthropology and Sociology from Connecticut College and a Master's Degree in International Development Studies from George Washington University (USA).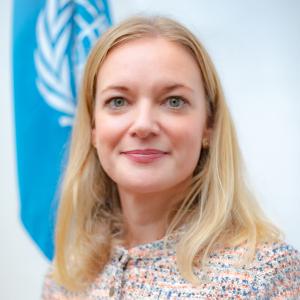 Siri Bjune
UNODC
Head of Office a.i.
Ms. Siri Bjune is the UNODC Head of Office a.i. for Sri Lanka as well as the Head of the UNODC Global Maritime Crime Programme (GMCP) since January 2022. Prior to taking up the current positions, Ms. Bjune was the deputy Head of GMCP based in Colombo from June 2019 to December 2021 and the team leader for GMCP Atlantic Ocean (Gulf of Guinea) based in Abuja, Nigeria from February 2018 to June 2019.

Ms. Bjune joined the UNODC HQ in Vienna in 2007 as an Associate Expert within UNODC's Anti-Corruption Branch. She later backstopped UNODC's programming in Eastern Africa and helped launch the first UNODC regional programme. In 2013 Ms. Bjune joined the GMCP and was responsible for expanding the UNODC Counter-Piracy project to a Global Programme on Maritime Crime. She is a Norwegian with a law degree from the University of Oslo.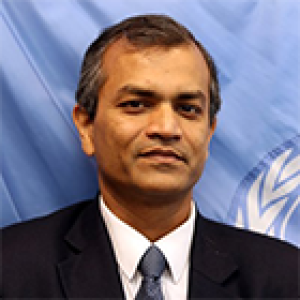 Vimlendra Sharan
FAO
Representative
Sharan brings with him nearly three decades of national and international government leadership experience focusing on rural development, agriculture and food security issues. As a former member of the Indian Administrative Service, he has worked with the Indian Government extensively in rural and tribal areas of Maharashtra and has also been actively involved in agriculture and food policy formulation working with the Ministry of Agriculture and Farmers Welfare in New Delhi. Sharan holds a degree in Economics from St. Stephen's College in Delhi, India and an MBA in Public Policy from the University of Birmingham, UK.