Press Release
Equality is at the heart of human rights.
10 December 2021
This year the UN wants to emphasize the concept of EQUALITY as an intrinsic requisite for the enjoyment of human rights. The Universal Declaration of Human Rights, in its very first article reminds us that "All human beings are born free and equal in dignity and rights."
And while we are all indeed equals in rights; it is a sad reality that we are not all equal on the full enjoyment of those rights. Across the globe, the COVID-19 pandemic has highlighted the stark differences between individuals and between societies in their access to health services, vaccines, education, and social protection. We have seen how the socioeconomic impact of the crisis has hit the most vulnerable the hardest and we have seen civil and political rights limited or denied in different ways.
Recovery from the pandemic is an opportunity to build a better world, a more equal world. As we rebuild our economies let us also rebuild trust in justice and accountability, let us strengthen institutions and create inclusive societies. Let us place justice, equality, dignity, and human rights for all – front and centre of our efforts to build a better tomorrow.
As the United Nations in Sri Lanka, we are committed to working with the government and people in Sri Lanka to realize all human rights – civil, economic, cultural, social, and political – for everyone. All parts of society can contribute to this endeavour, and public institutions have a particularly important role to play. Today, we also honour the work, dedication, and commitment of the many human rights defenders that every day in Sri Lanka advocate for and contribute to the realisation of these rights, and we show solidarity with the victims of human rights violations in their unwavering quest for justice, truth and redress.  
On Human Rights Day we stand for the rights of every member of our human family.
Equality is at the heart of human rights.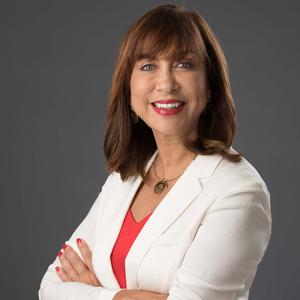 Hanaa Singer-Hamdy
UN
Resident Coordinator
Ms Singer, who was appointed UN Resident Coordinator in Sri Lanka in September 2018, has close to 30 years of experience with the UN. Prior to taking up her current role, she has held several senior management positions in UNICEF offices across the world. She was the Associate Regional Director UNICEF Geneva, Country Representative for UNICEF Syria, Nepal, Kazakhstan and Azerbaijan. Ms Singer has led humanitarian programmes in Burundi and Haiti, and managed cross border humanitarian operations to Afghanistan and Iraq.
A national of Egypt, Ms Singer holds a Master's degree in Political Sociology and a Bachelor's degree in Political Science from the American University in Cairo, Egypt. She also holds a diploma in "Planning and Management of Decentralized Development Projects" from Bradford University in the United Kingdom.
UN entities involved in this initiative
OHCHR
Office of the United Nations High Commissioner for Human Rights
RCO
United Nations Resident Coordinator Office